Understand all your wealth, in one place.
Exirio is a wealth insight app.
We take tracking to a new level: all your wealth aggregated in one place, and the information you need to accurately understand what you own, and how it is performing.
Exirio is the first step to better investment decisions.
Exirio is a wealth insight app.
Wealth tracking to make better investment decisions.
Multi-currency & multi-asset
All major currencies.
Stocks, properties, loans, or any other investment.
Exirio tracks it all.
The information you need,
no more and no less.
Connect with more than 10,000 banks and brokers
No manual updates.
Your transactions, portfolios and performance automatically imported and updated on Exirio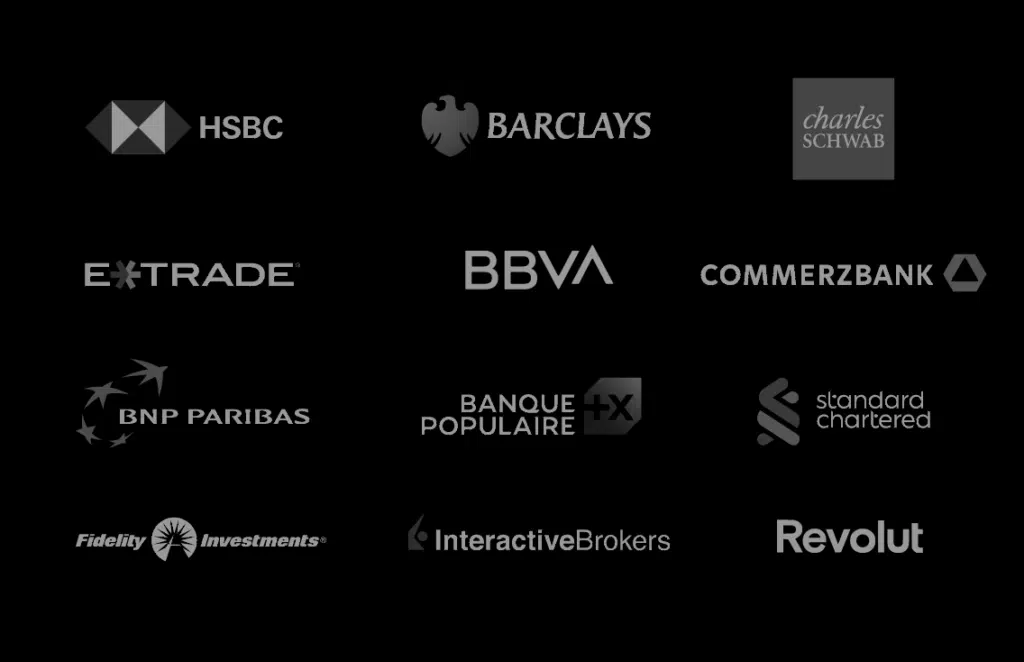 Performance comparison, data upload, third party access
See comparable metrics across investments, upload & download you data in bulk, and enjoy the option to give access to partners and advisors (or set up emergency access in case something happens).
Exirio has been secure by design
since day 1, without exceptions.
Bank-grade security in order to protect your personal data
Exirio is easy to use and very insightful. much easier to keep updated than my spreadsheet
I've just started using this app and find it so useful. Love the currency flexibility, choosing which currency to view my assets in. As an expat this is a game-changer!
Great app! I can now clearly see all my investments under one roof, and understand what is making money and what isn't
Really useful app, I've been looking for something like this for a while. It's so much easier having all my wealth info in one place, and it's very straightforward to use.
I like the simplicity of the app, and it's free! Double bonanza!! Equally excited for the updates, particularly the integration with some major banks 🙂
This product is amazing - all my wealth data in one place, easy to use - easy to explain to my wife how our finances are shaping up, and a bunch of new add-ons every time it gets updated. Clearly created by people who know finance, and presented in a way that doesn't try to show off or make me feel uneducated, but helps me to learn and understand more. bravo!
Great product, highly recommended!
I like this app. It's easy to input all your wealth information and the graphs are great at showing how your assets have performed.
Using the Exirio app gives me a holistic view of my assets and investments. And it really helps me understand exactly how they're performing.
Great app! I would recommend to anyone who wants to view their wealth in one place. It makes it very easy for to monitor my investments.
Real estate: possibly the first asset class that ever existed, it is also the most personal – at least for most people. Unlike a bond or a share, you can design your house, you can refurbish your apartment, you can colour, create, change, break and rebuild. In other words, you can use it and personalize it. To be sure, real
Read more
Nothing, Exirio is 100% free. We may introduce premium features in the future,but the core version of the app will forever be free.
Anyone that invests their savings, regardless of the amounts, needs to have a way to monitor their wealth and investments easily and consistently in their path towards financial freedom. We could not find a solution so we decided to build it ourselves.
If there is a particular feature or functionality that you need, please let us know at contact@exirio.com and we will prioritize future releases based on your feedback.
We are constantly working to add new features and improve functionalities. At the moment we are finalizing the integration with major banks & brokers, and fine tuning a new, advanced Real Estate Investment interface. And continuously improving the usability of the app.
You can choose whether to login using one of the social options (Facebook, Google, Microsoft, LinkedIn, and Apple), or with an email and password of your choice. When you opt for a social login we do NOT get any data, other than your name, name, email address and picture. And if you choose this option, you can avail the extra security of 2FA and comfort of being protected by some of the biggest technology providers.
Two-factor authentication (2FA) adds an extra layer of security to your Exirio access, which at the moment is available if you use one of the social login options available (Facebook, Google, Microsoft, LinkedIn, and Apple), and have enabled 2FA (strongly recommended) with the social platform of your choice.